WORKPLACE

Our digital platforms help organisations to support and develop the performance, well-being and mental health of their employees.
SAFETY NET
Tailored for your organisation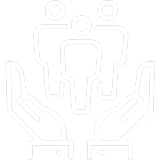 Create your own branded Safety Net hub for your people to find help and support while working remotely.
employee well-being Use the Safety Net portal to pass down your own HR resources and developments.
your own portal Get access to additional services to monitor and maintain the health and well-being of your best assets.
Productivity
FEATURES
Mental health related tools. Support when they require it.
Multimedia resources including explainer videos and self-help leaflets
Self-Assessment and self-management tools for a range of common Mental Health issues
Pathways to further help and support including your own or existing services
What our clients say
This is a great mental health support platform just set it up and leave.
Small business owner
Our employees feel supported and able to know what steps to take when they need to.
CEO